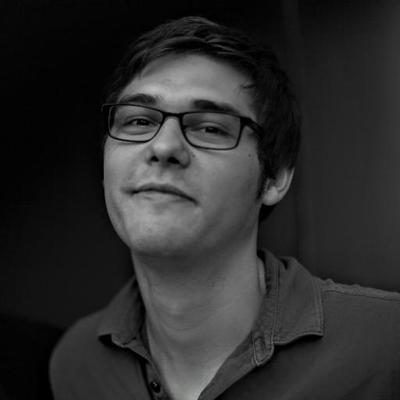 Director – Discovery: A Comic Lament
Phil Weaver-Stoesz works as a theatre director, arts educator, and creative facilitator. He is an MFA graduate from ASU, where he assisted Liz Lerman in teaching a cross-disciplinary course that devised performances from current science research and stage managed Sojourn Theatre's The Race, an 8 hour civic experience on election day directed by Michael Rohd. He has taught classes on Shakespearean Text and Rhetoric at Notre Dame, Movement Technique for the Stage at Goshen College, Stage Directing at Arizona State University, and Primary English in a small house on the Cambodian countryside.
His latest work, The Source Project, brought together sustainability researchers and artists to co-create a Planet Celebration Festival at the Desert Botanical Garden. He originally comes from the Potawatomi lands of Northern Indiana and is currently based in Phoenix, Arizona.
Director's Notes from Discovery: A Comic Lament
Each place has a memory. Of every animal who burrowed there, of every human who passed through, of every time someone called it home. Each building remembers the patch of wilderness it sits on. The bricks can still smell the flowers that grew there. But somewhere along the way, our places became forgetful. Slowly, pavement became the natural order of things.
How good is Justice's memory? Is it too, conveniently, struck with forgetfulness?
Or perhaps, justice remembers. Perhaps it tells a story we don't like to hear. It's a story that we cannot get rid of. But it is a story we can listen to.