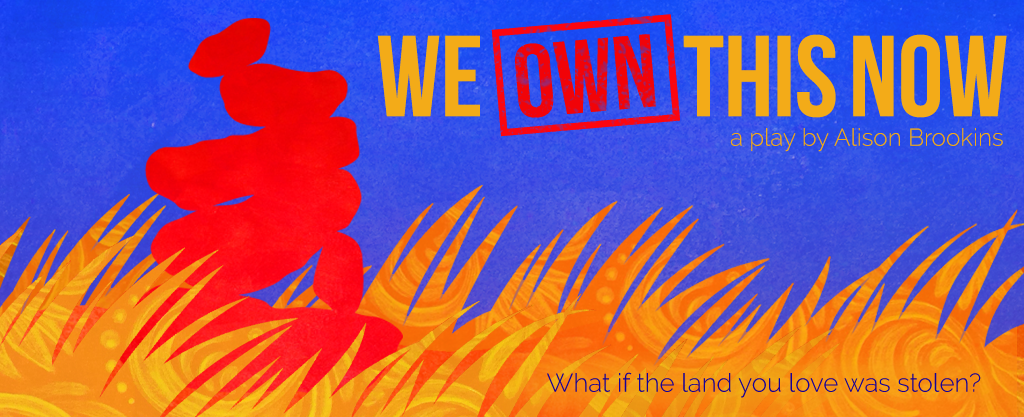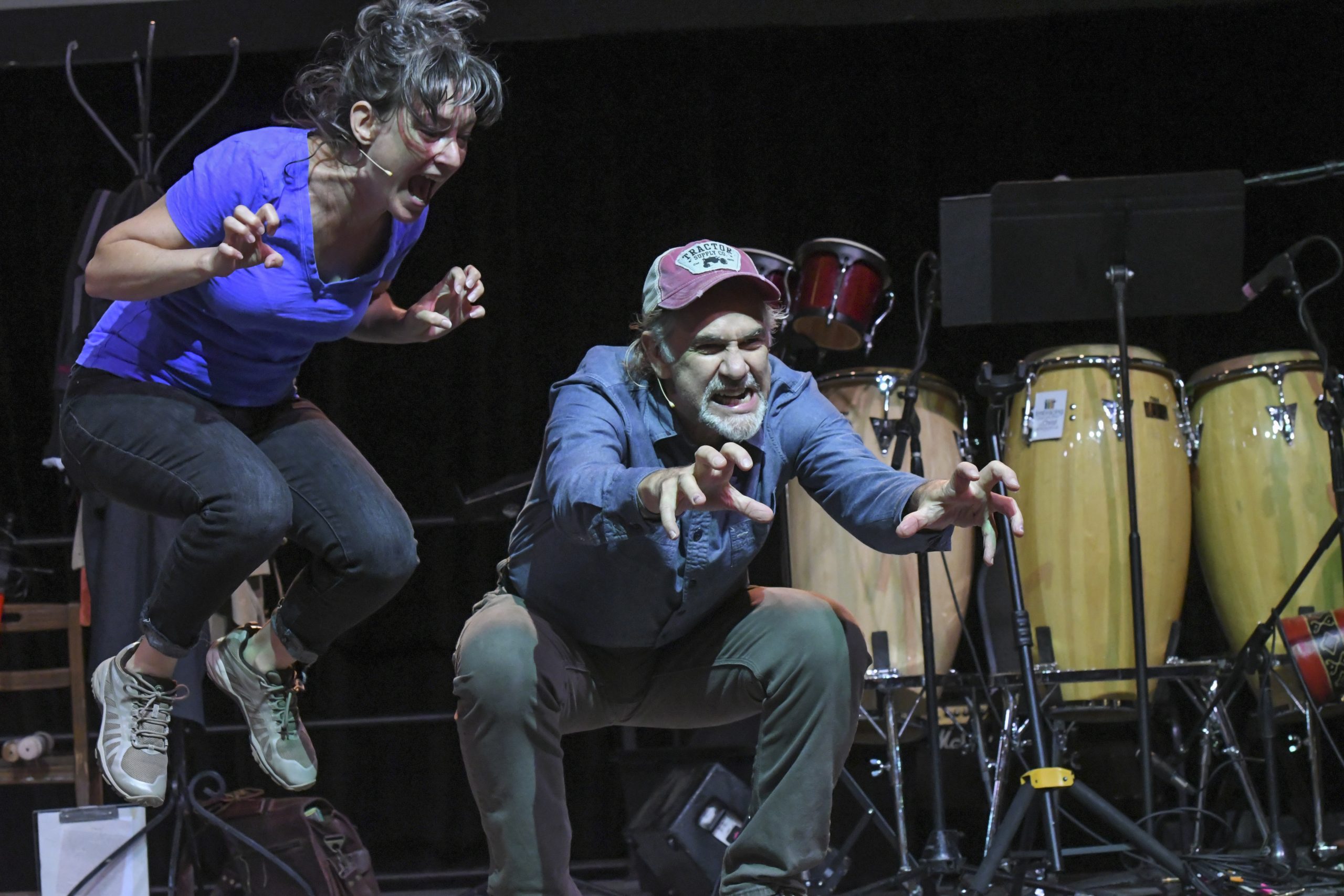 What if the land you love was stolen?
Starring Ted Swartz and Michelle Milne,
We Own This Now
is a play by Alison Casella Brookins that looks at love of land, loss of land, and what it means to "own" something.
---
The Story:
Chris has farmed the land his grandmother found as a home in Kansas after fleeing Russia almost 100 years ago. His daughter Riley is learning more about the people who were on that land before her Oma arrived, and the jarring connections she has to the fate of those people. Chris and Riley navigate their changing relationship to each other, the land they've been living on, and the stories they tell.
Historical documents, absurd situations, and extended metaphors accompany Riley and Chris's journey. They — and the audience — learn how the Doctrine of Discovery (the legal framework that justifies theft of land and oppression of Indigenous Peoples) is still being used and causing harm today.
We Own This Now
asks:
What does it mean to "own" something? What is the relationship between "owning" and "taking" — and what is the relationship between "ownership" and (taking) responsibility?
---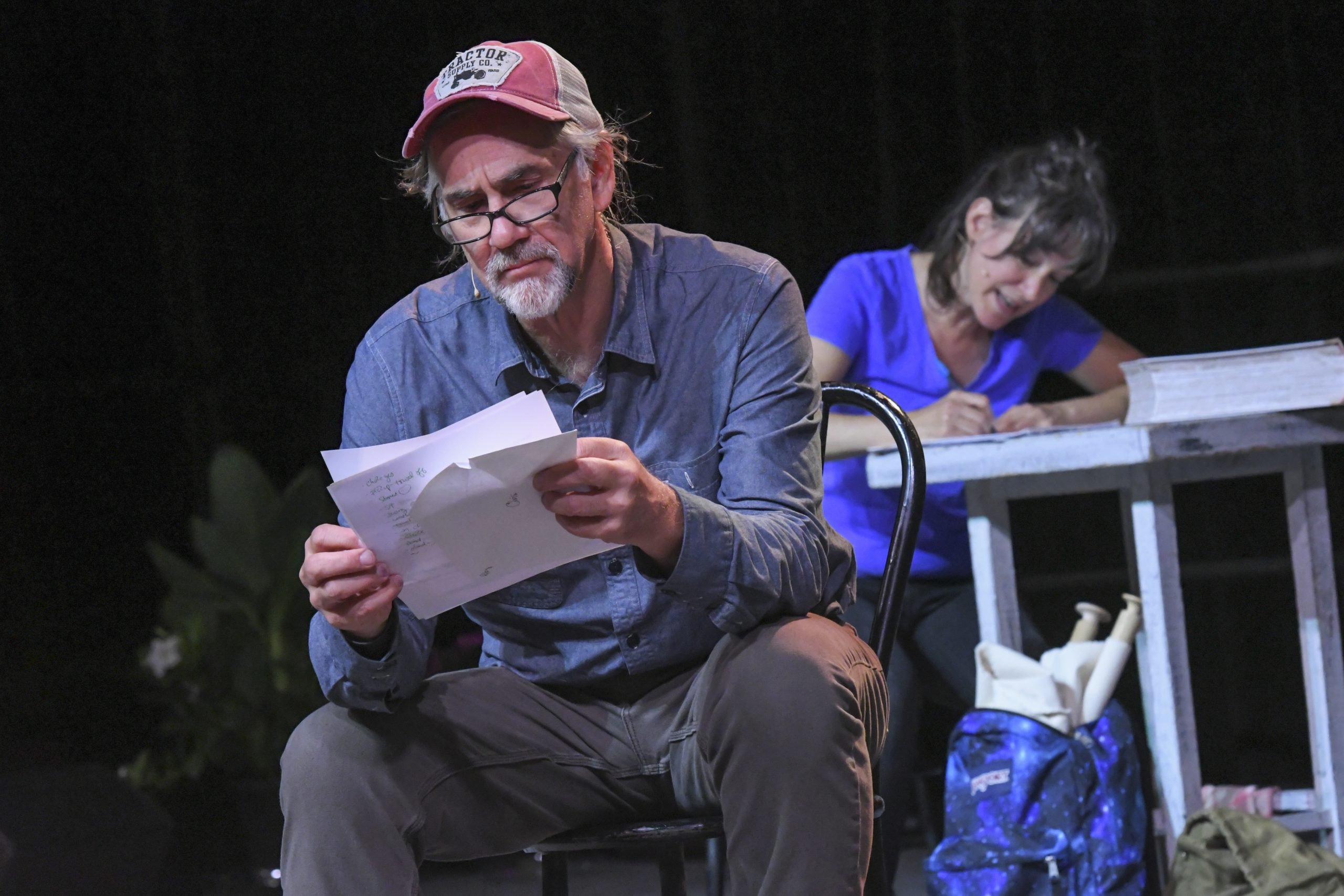 ---
Our Audience Says…
"Wherever you are, whenever you are near this performance…GO! You will be rewarded handsomely with a thought-provoking, disturbingly wonderful romp of a play. Expect to be challenged! We saw the maiden voyage…and it is a winner." – Jep
"You took the content from the head to the heart…" – Brenda
"The points are clear without being preachy, the characters are engaging and likeable, and the ending is open for us to walk into. I was already on a path into some kind of reconciliation work with the indigenous community, and you have opened me up to an even deeper intention in that direction. Thank you." – David
"The stories were both beautiful and painful to watch, as it should be." – Patty
"I'm so grateful to have attended last night's performance in Leola, PA.  As you may know, there's a 42″ high-pressure shale gas pipeline being built across Lancaster County.  It meant a lot to me that you spoke of our issues in the play. The teaching you're doing is incredibly important." – Don
"I have been researching my German ancestors' immigration through the port of Philadelphia in the 1700s …

Your play reminded me how art can engage not just the intellect, but the soul and our emotional lives in a deeper way that has more potential for change.

Thank you!" – Mark
"The car metaphor is brilliant." – Randy
---
Script Preview: "Empty"
JOHNSON
Now. Look at the land, really look at it. Is the land empty, or full?
MAC
It's…
JOHNSON (interrupts)
Is it fulfilling its God-given purpose?
MAC
Which is?
JOHNSON
To be built upon! To become productive! May I quote, sir? "Be fruitful and multiply, fill the earth and subdue it. And have dominion over every living thing." We must fulfill the earth, that is its manifest destiny: to be conquered, to be a place of growth and expansion!
MAC
Oh!
---
About the Doctrine of Discovery
The Doctrine of Discovery is the philosophical and legal framework that justified invading and seizing Indigenous lands and dominating Indigenous Peoples by 15th century Christian governments.
This framework formed the basis for patterns of oppression that continues today through concepts of precedent and ideas of ownership, including U.S. Supreme Court rulings as recent as 2005.
These concepts created a foundation of domination that legitimates ongoing displacement of Indigenous Peoples, and harm the earth.
For more info, visit our partners at the Coalition for Dismantling the Doctrine of Discovery
---
The Company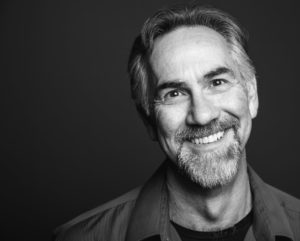 Ted Swartz, actor and producer, is a theologian of a different sort. Both theater and seminary trained, Ted has found a unique and entertaining discovery; at the intersection of humor and biblical story is often a greater understanding of the text.  Or, at the very least, a different understanding.  Call it "comedic exegesis." Ted is the owner and creative director of Ted & Co Theaterworks, and the Executive Director of the Center for Art, Humor, and Soul (CAHS).
Blending poignancy and humor with biblical story, Ted has an uncanny ability to bring archaic biblical characters to life in a way that helps anyone identify with people who were at one time only names in a big Book. It's through this portrayal of these life-like characters that comedy emerges and audiences see God's story in a whole new light. Ted has written or co-written more than 14 shows and the book Laughter is Sacred Space.
Ted lives in the Shenandoah Valley of Virginia. Along with writing and acting, his loves include his wife, Sue; three sons, Eliot, Ian, and Derek; daughters-in-law, Katrina, Hannah, and Chelsea; his grandchildren Mona, Hattie, Josie, and Ezra… oh, and baseball.
---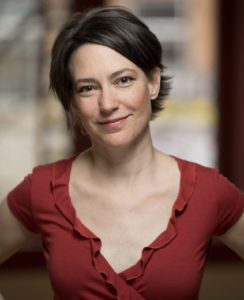 Michelle Milne, actor & movement director, has worked as a performer, director, writer, and educator across the US — including both coasts and regions in between.
She has toured her original writing with musician Heather Kropf in We Know There Are Oceans: A Travelogue; has performed her poetry as "Carmelina du Jour" in Chicago's Poetry Bordello; and appeared as Supervisor McCrae in the sci-fi TV show pilot Decktechs. Her original piece about the US-Mexico border, For Those Who Cannot Fly, premiered in San Francisco; she is expanding that piece for further touring under the title Edge Effects.
Recent directing projects include highly physical and immersive productions of Every Brilliant Thing, Brontë (Drammy Award for Best Production, Portland), Eurydice, Macbeth (at a prison in Oregon), Julius Caesar, Romeo & Juliet (SB Tribune Regional Best Production), The Best of Everything, and several ensemble-devised productions.
Michelle is a Feldenkrais Method practitioner, and has taught theatre and movement at colleges, universities, prisons, and jails, and to the general public. For the past six years she has been navigating three geographic homes and life on the road as part of her ongoing writing project, Traveling Home. You can read some of her writing at mappingtheterrain.wordpress.com.
---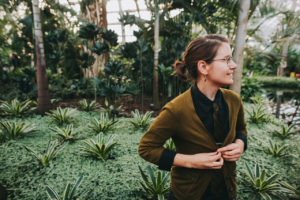 Alison Casella Brookins, writer, is a pastor and playwright who is still figuring out what the difference is. As pastor of Chicago Community Mennonite Church she strives to live into a theology of justice, joy, and humor, dreaming of holy spaces where people can tell the truth and engage as their full selves. She mastered divinity at Anabaptist Mennonite Biblical Seminary (MDiv 2017). During seminary she arm-twisted Ted & Company TheaterWorks into an internship where she wrote Discovery: A Comic Lament, which in 2019 grew into the show We Own This Now. She has also worked with Toronto-based Theatre of the Beat on the show #churchtoo, and is on the board for the Center for Art, Humor, and Soul.
---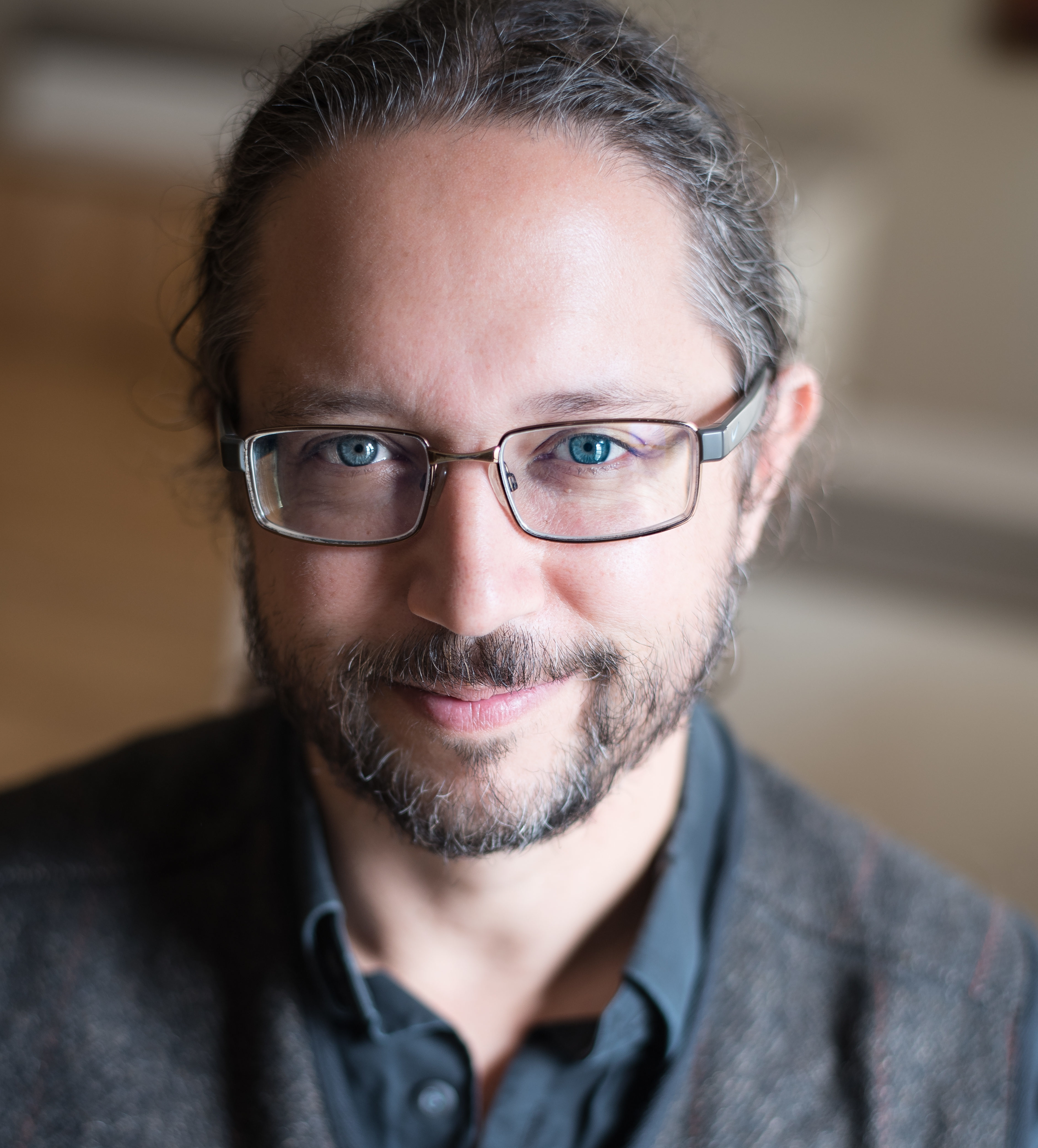 Bryan Rafael Falcón, director, is a co-founder and Artistic Director at the Scoundrel & Scamp Theatre in Tucson, Arizona. He graduated with an MFA in Directing from Western Illinois, and prior to the S&S he co-founded and ran two technology companies. Bryan's first professional gig after college was running lights as a roadie for Ted Swartz so he is pleased to be working once again with this talented group.
At the S&S Bryan has directed Blood Wedding, My Life in Sports, Two Plays for Lost Souls: The Love Talker & The Yellow Wallpaper, Oscar Wilde's Salomé, A Public Reading of an Unproduced Screenplay About the Death of Walt Disney, for which he won the 2017 Arizona Daily Star Mac Award for Best Director and There is a Happiness That Morning Is which was the winner of the 2018 Mac for Best Drama.
Bryan served as Artistic Director for two Indiana-based theatre companies, New World Arts and the Backporch Theatre Company. He served as a director and set designer for numerous shows, including The Carthaginians, Lysistrata, Cloud Tectonics, Night Mother, Bug, Marisol, Love Letters, Comedy of Errors, Twelfth Night, The Taming of the Shrew, and Romeo and Juliet. In Tucson, Bryan has also directed at The Rogue Theatre, including The New Electric Ballroom and Awake and Sing. He was recognized as Best Director (2012 Arizona Daily Star Mac Award) for the show The Night Heron.
---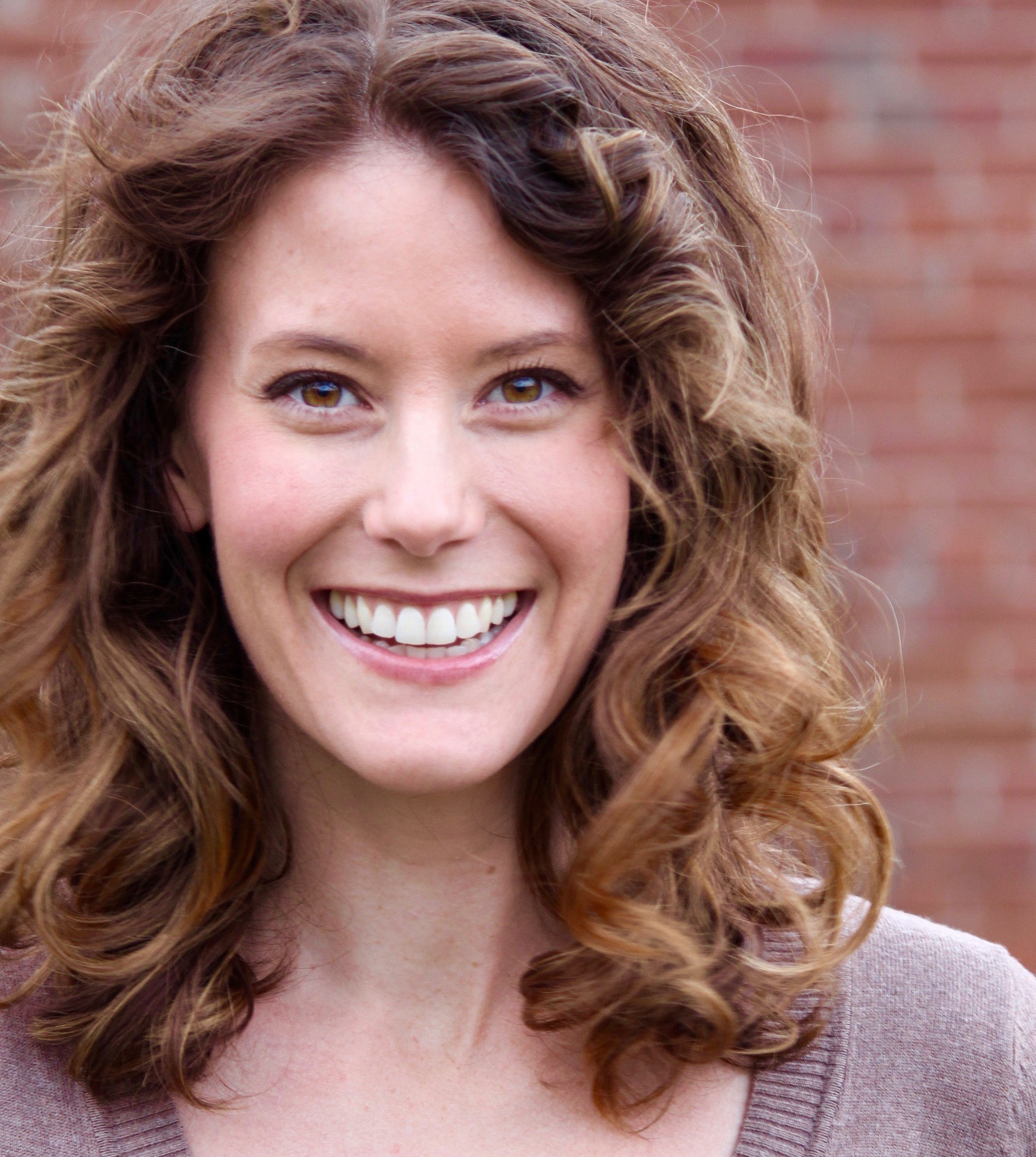 Lindsay Nance, co-director, is an actor and teacher, thrilled to be making this foray into directing with We Own This Now and this group of generous and creative artists. As an actor she has worked in New York and regionally across the U.S. Select acting credits include; New York: Medea and Much Ado About Nothing (Titan Theatre). Regional: The Open Hand (world premiere), Titus Andronicus, A Christmas Carol, A Midsummer Night's Dream, and The Miracle Worker (Clarence Brown Theatre), Romeo and Juliet (GoShakes Theatre), BOY (Circle Theatre), The Home Project (About Face Theatre), Jack Goes Boating (Thunder & Lightening Ensemble), Legion (WildClaw Theatre), The Sign in Sidney Brustein's Window, Ismene, (New World Arts); as well over a dozen film credits. Lindsay has taught acting technique at Goshen College's Musical theatre Camp, Clarence Brown Theatre's Acting Camp, the University of Tennessee and as a private coach. She will begin a teaching engagement in Movement at the American Academy of Dramatic Arts in the fall of 2019 and also teaches yoga throughout New York City. Lindsay lives in Brooklyn, NY with her supportive and creative husband Travis and her angry
and beautiful cat Penny. www.LindsayNance.com