Ted & Company is excited to partner with you to bring We Own This Now to your community. Read responses to some of our most Frequently Asked Questions below, then get in touch. We look forward to hearing from you!
What are the venue requirements for this show?
The performance space needs to be at least 24' wide and 18' deep, with good sightlines.
Note also that Ted&Co needs exclusive access to the space for at least 8 hours prior to the performance for load-in, set-up, and tech.
Lighting: Needs to cover the full area of the performance space so that actors will be fully lit anywhere within it.
Audio: Ted&Co will bring headset mics and a computer to plug into your sound system.
Green Room: Actors need private space close to restrooms and away from the audience to prepare for the show. This room should have at least one mirror, and lamp (non-fluorescent/overhead) lighting available.
Lobby Space: The company will bring educational resources about the Doctrine of Discovery to share with the audience, and Ted&Co merchandise to sell in the lobby. You will need to provide a table or two and the space to set them up near an entrance.
Who is the ideal audience for this play?
This play is intended for "settler" audiences to do the work of looking at history, and reflect on responses they may want to take. It connects the dots from the 1400s up to our current time. Many (most?) Indigenous people do not need to know this history. One Indigenous leader who works in majority White spaces has told us this play covers "Native 101" so they don't have to do that work.
If you already have relationships with Indigenous people, giving them a heads-up about the show is often a considerate action to take.
IMPORTANT NOTE
Please be aware that if you expect any Indigenous people to attend, they may have a variety of experiences in watching, and should be given a clear message that this is written towards a settler audience.
Some Indigenous attendees have been moved by the performance and thanked us for the work we are doing to bring awareness to this history
Others have been triggered by some scenes (esp. around boarding schools, etc) and wished they had known ahead of time so they could have chosen not to attend
... And a variety of responses in between.
If you have additional questions, please feel free to contact our office and/or the artists.
This play looks at the history of the Doctrine of Discovery, and some of the ways that doctrine has influenced the way US culture is set up, what "ownership" means, and how we came to be on the land we live/work/exist upon.
The Doctrine is the root of many systems in our culture, including racism. 

The show focuses specifically on the impact and implications of the Doctrine on Indigenous people. It does not get into related material around slavery and forced labor history (which would be relevant, but we only have 90 minutes!).
Your community/audience might want to follow up on those questions and conversations, which could be highly impactful.
This play has spoken deeply to people from a wide range of ethnic, spiritual, religious, and secular backgrounds.
Every well-crafted play has characters who have specific backgrounds from specific world-views. For example, The Diary of Anne Frank is about a Jewish family during the Holocaust. That very specificity is what helps audiences from a wide range of backgrounds connect to the story.
The primary characters in this play happen to have Russian Mennonite migrant ancestry and a farming background. There are additional characters who do not have that ancestry or background. First and foremost, our audiences tell us that they relate to the humanity of the characters.
What resources will we need to host this show?
We are ready to host! Now what?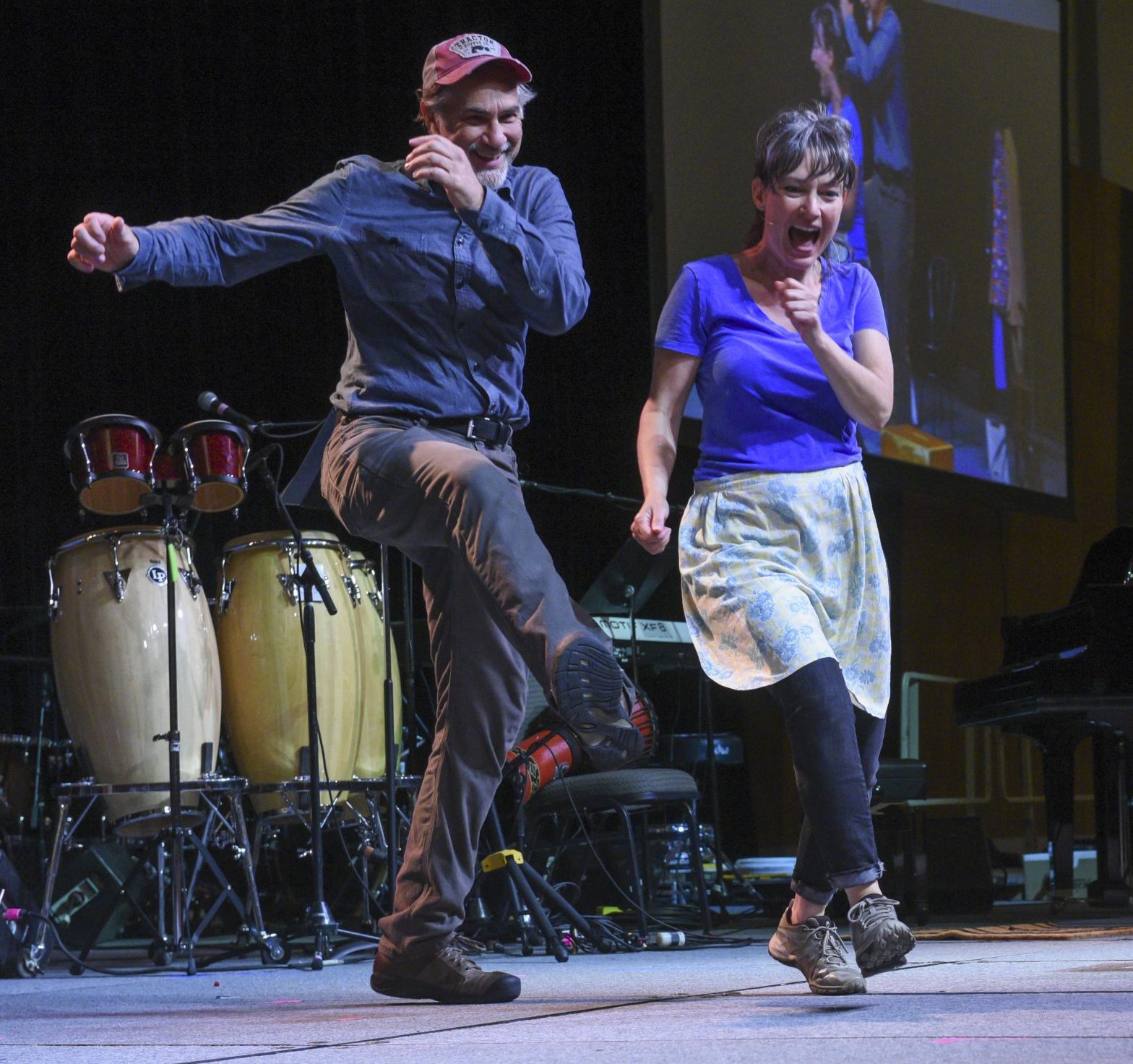 Have more questions? Contact us using the form below.
Thanks for reaching out! We'll be in touch soon.