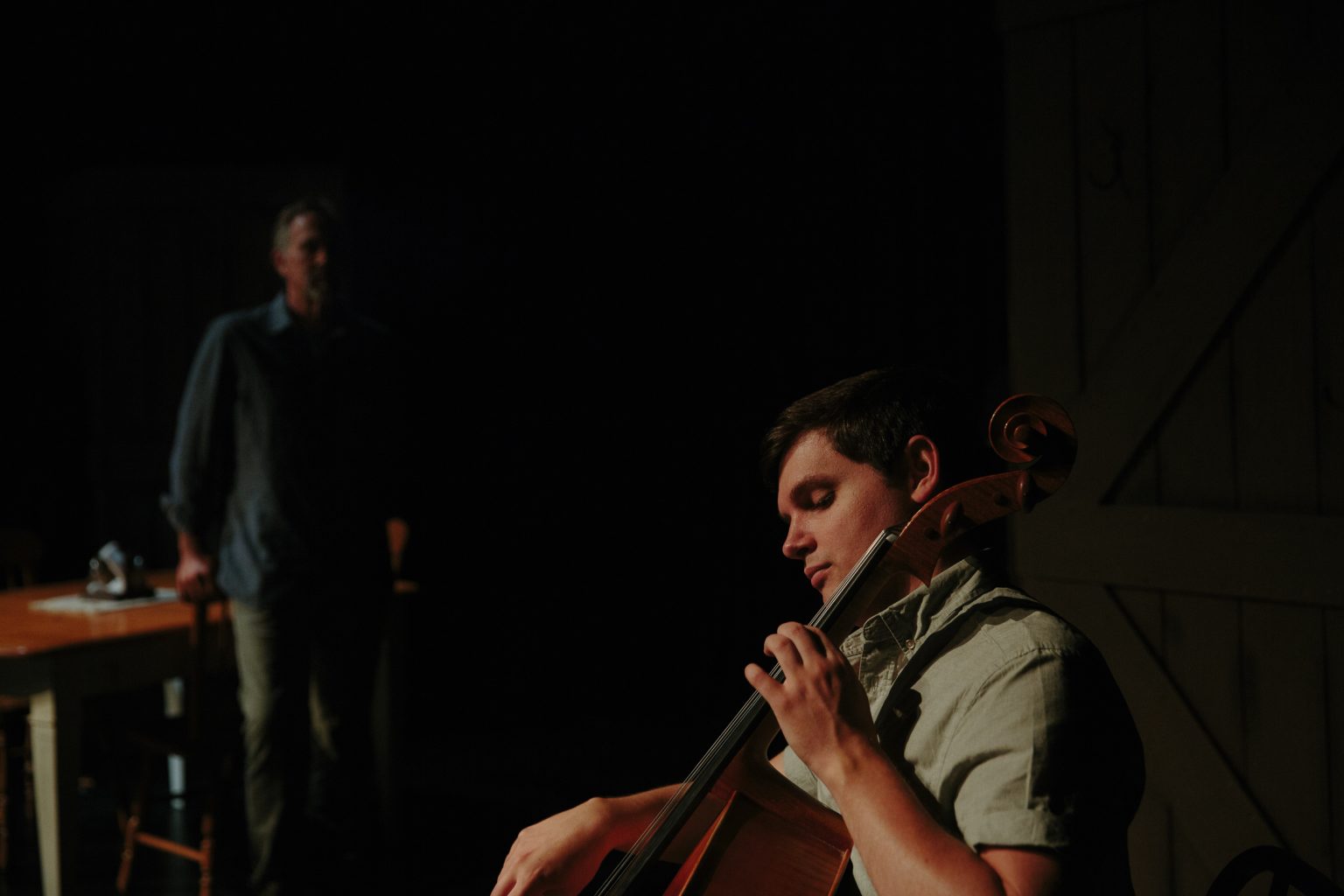 Listening for Grace is a funny, powerful, poignant performance giving voice to our fears and hopes when a faith community engages in questions around same sex relationships, written and performed by Ted Swartz, music written by Pax Ressler and Justin Yoder, with piano and cello performances by Phillip De Luna and Justin Yoder. A heart-felt story that mirrors the complexity and love of the Christian church. A father's journey, a church's struggle, a search for commonality. For questions, or to book the show, push the "Book This Show" button to the right.
---
Quotes from audience members:
"As churches have sought to address sexuality, they've tried discussions, debates, conflict mediation and other forms of conversation. Ted's show adds art – both drama and music – into the mix… I wish every North American congregation had the opportunity to be inspired transformed, and even healed by Listening for Grace."

"It was so healing to see Ted's show…it breaks through polity and staunch positions, and brings it to relationship. It is deeply compassionate."

"Caring, compassionate, compelling presentation tonight… What an amazing contribution to the conversation!"
Listening for Grace Trailer from Ted & Company on Vimeo.
The play runs about 70 minutes and includes live music.
Sorry, we don't currently have any calendar events to show you. Check back again soon!