Holy Surprises – Elizabethtown Church of the Brethren, Elizabethtown, PA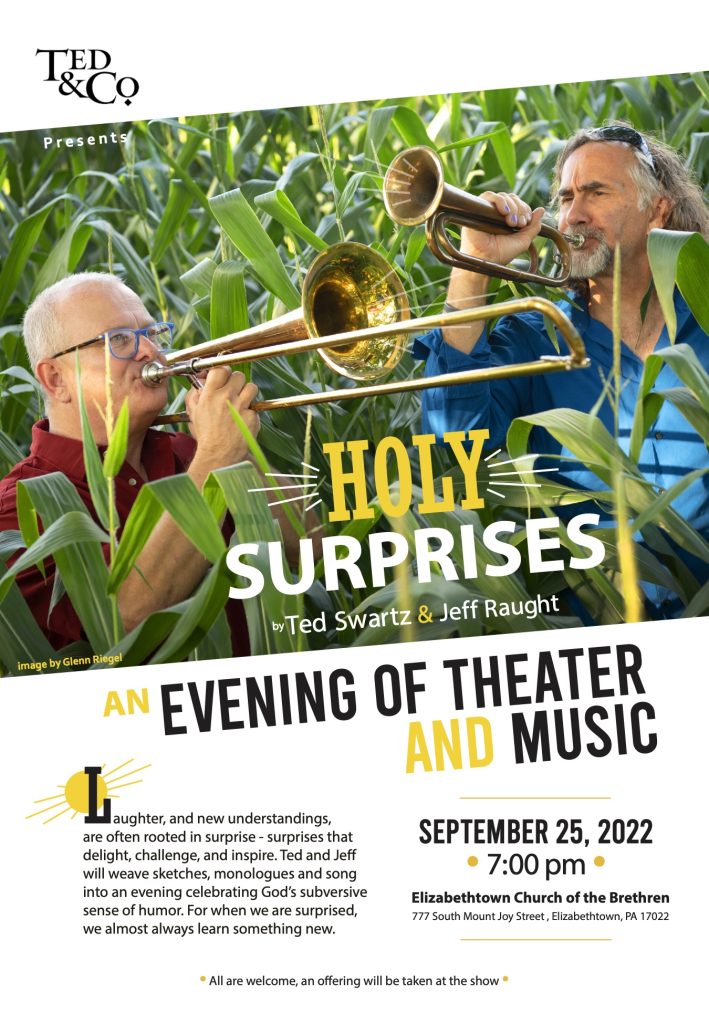 Event type: Open to Public
Event date: September 25, 2022
Event time: 7:00 pm - 9:00 pm
Location:
Elizabethtown Church of the Brethren
[map]
Laughter, and new understandings, are often rooted in surprise – surprises that delight, challenge, and inspire. In Holy Surprises, Ted Swartz and Jeff Raught will weave sketches, monologues and song into an evening celebrating God's subversive sense of humor. For when we are surprised, we almost always learn something new.
Faith is an ongoing, unfinished journey toward the sacred, and art celebrates that journey, guiding us into the creative stream of the great creator. Laughter and surprise enliven this journey. All of life is holy, and the show draws both from Biblical story and everyday life to further this truth. A show for all ages, regardless of where you are in your sacred journey.