September 6, 2016
/
Comments Off

on Laughter Tour Update
aka "Ted-and-Steven-Will-Be-Back-In-27-Days-Tour."
Day 1 September 1
By Ted Swartz
First show of the tour in Weyers Cave VA, sponsored by Pleasant Valley Church Of the Brethren and Karis.  After months of planning and anticipation, mucking and coordinating, building and huddling, we kicked off the tour! Thanks to Valerie Serrels for all the logistics, coordinating, and encouragement. The revamped set went up without hitches, thanks Alison Brookins! The lights went up easily, thanks Phil Blosser! And here's another exclamation point! Crew Dietrich Alderfer and Steven Stauffer couldn't have been better. The relationship with the audience is paramount and we had a fantastic audience. We heard powerful poignant stories, and collected amazing photos (boy, that's a lot of superlatives, but what is one to do when faced with the need for ecstatic description.) Thanks to Daniel House for great hosting, we were will taken care of.
Show tidbit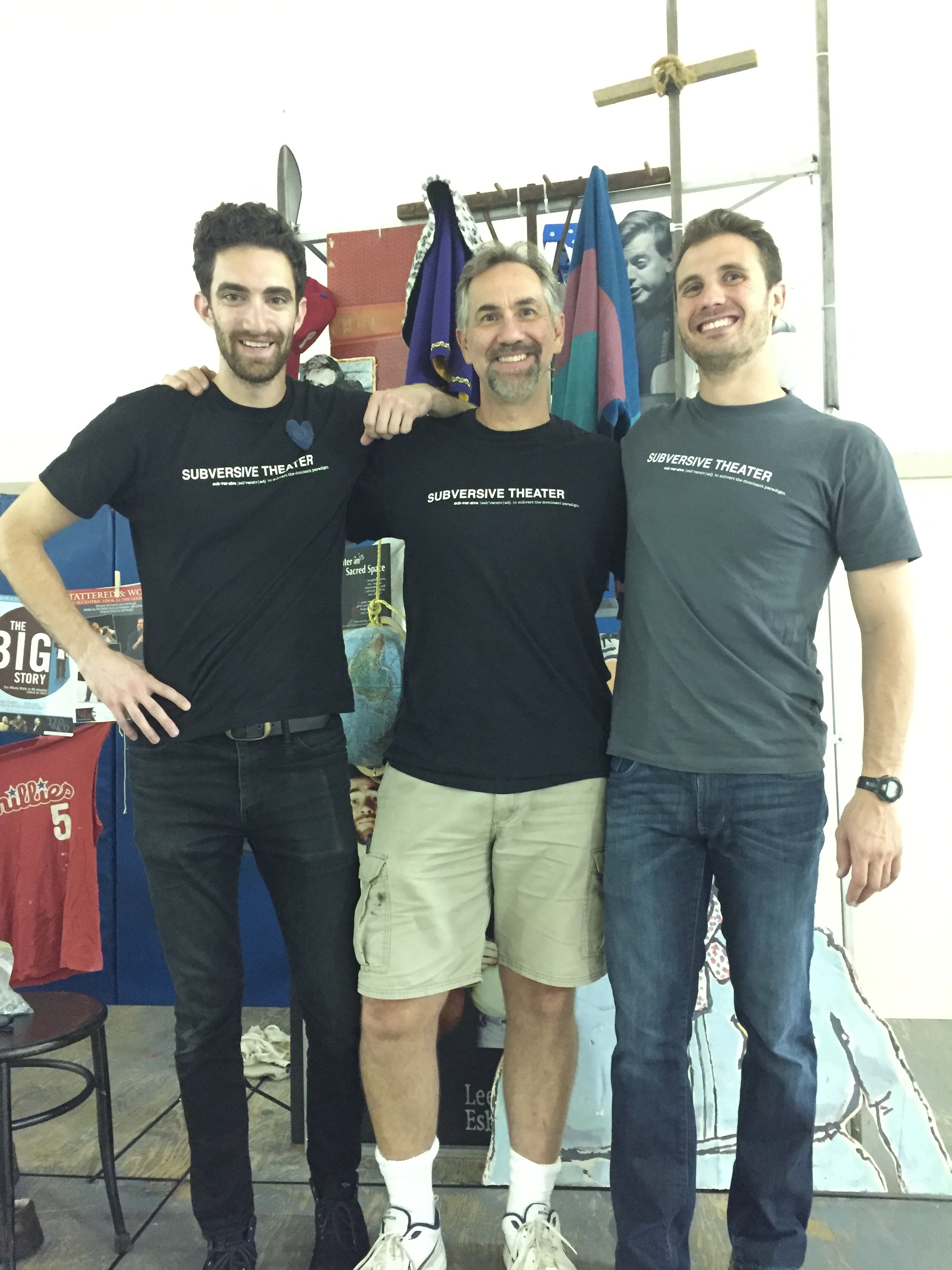 : After the lights dimmed for photos on screen, Dietrich forgot to bring stage lights back up, so Ted continued with the Jacob and Esau reunion scene. When the lights came up Ted/Jacob remarked, "Yes, they are gifts, for you, my brother …Oh look, the sun's come up, a good time for a reunion."
Day 2 September 2
Driving…driving…driving…and Ted did 15 minutes. Such a luxury , for an aging actor.
Day 3 September 3
Laughter show – Rainbow Mennonite, Kansas City, KS. Another wonderful show, the laughter was more muted, but the silences were just as powerful. Thanks to all at Rainbow for their care and hosting.
I gave the sermon on Sunday morning entitled (of course), Baseball, Theater and Faith: "It's a celebration of the mystical mysterious connections of art, the most difficult and beautiful sport and how both inform a journey of faith. "
Final line of "sermon" : "We are invited to come to a journey, in the company of others, taken one beat at a time, without all the skills necessary, without losing hope…it's a beautiful day, let's play two."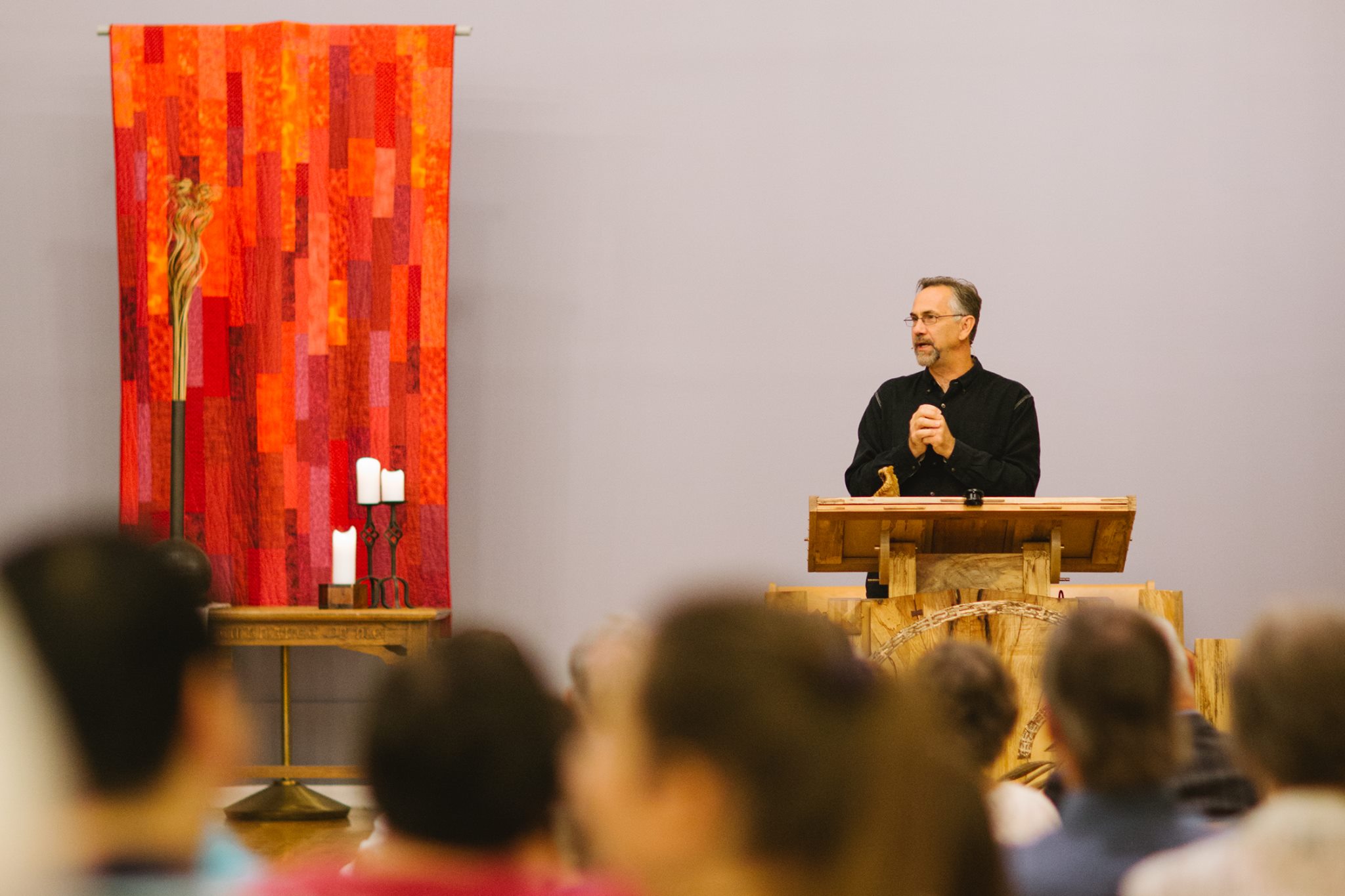 Show tidbit: During the feeding of the 5000, Ted had no luck collecting food until a young man said, "there are doughnuts downstairs"—so with a grateful thank you Ted "dashed" off to the basement and brought back a delicious glazed doughnut that he had to the explain to Jesus, "we have 4-5 loaves of bread, a couple of fish and a doughnut….doughnut, no—it's a well…it's s doughnut, Lord."
Later in the Day…Drive to Buhler High School, Buhler, KS, where Ted and Lee performed Fisheyes in 1995. It was great to be back—we try to return to show sites every few decades or so.  Two carloads of Hesston students, including 4 EMHS students were a treat to have in the audience.
Day 4 September 4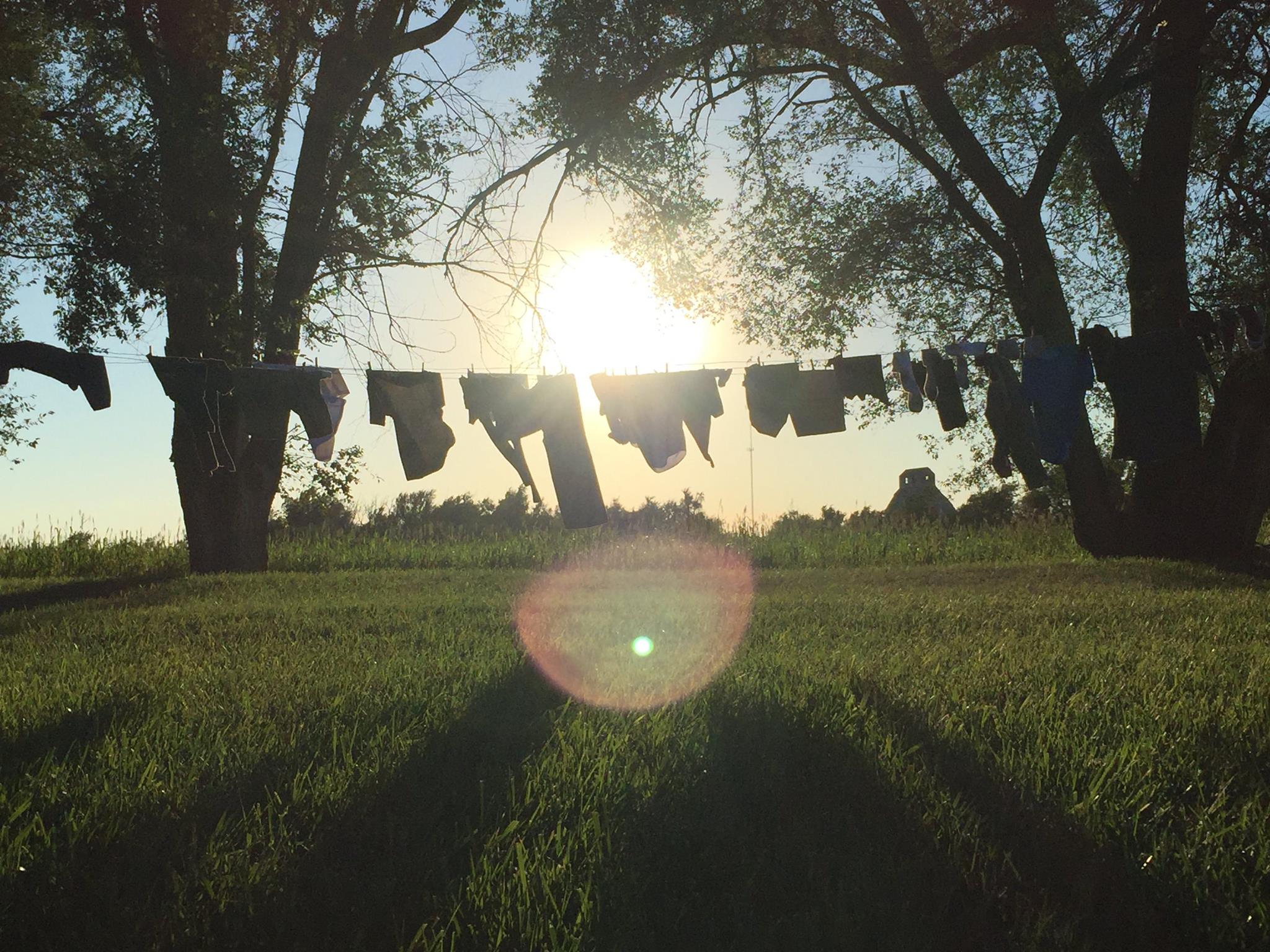 A day off! Resting, washing, doing wash, buying washers. Lots of clean things. Thanks to Kathy and Howard Wagler for the use of your home.
Onward! Stay tuned for Days 5-27 on our Facebook page, Twitter, and Instagram
Oh…P.S. we also rolled out our Kickstarter campaign – we're raising money to help underwrite our next tour in May '17 and to, uh, make sure we can keep Steven…