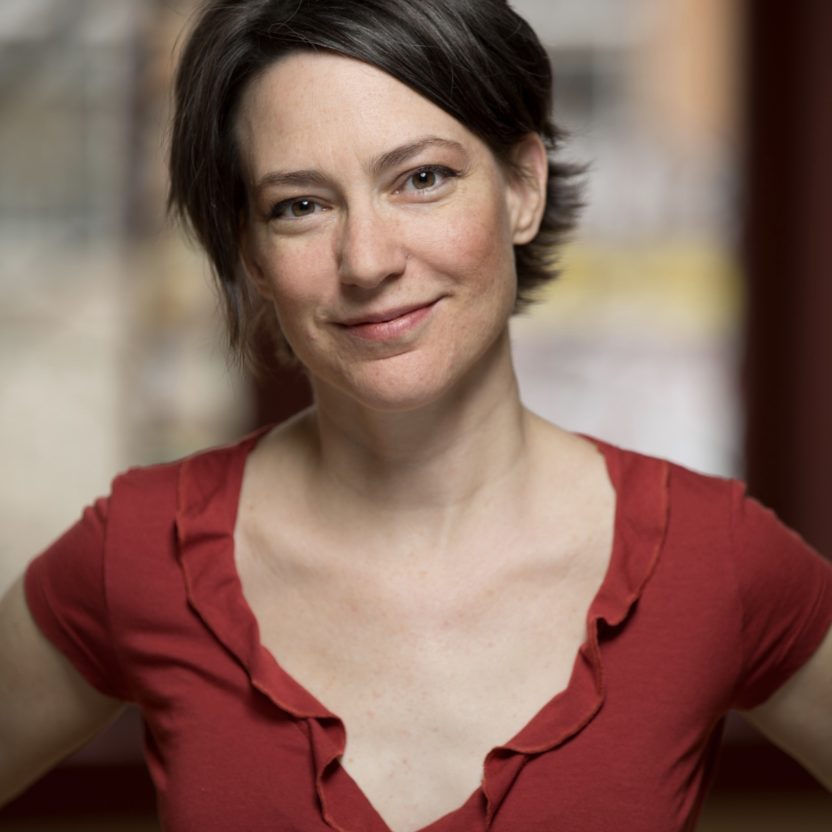 Michelle Milne has worked as a performer, director, writer, and educator across the US — including both coasts and regions in between.
She has toured her original writing with musician Heather Kropf in We Know There Are Oceans: A Travelogue; has performed her poetry as "Carmelina du Jour" in Chicago's Poetry Bordello; and appeared as Supervisor McCrae in the sci-fi TV show pilot Decktechs. Her original piece about the US-Mexico border, For Those Who Cannot Fly, premiered in San Francisco; she is expanding that piece for further touring under the title Edge Effects.
Recent directing projects include highly physical and immersive productions of Every Brilliant Thing, Brontë (Drammy Award for Best Production, Portland), Eurydice, Macbeth (at a prison in Oregon), Julius Caesar, Romeo & Juliet (SB Tribune Regional Best Production), The Best of Everything, and several ensemble-devised productions.
Michelle is a Feldenkrais Method practitioner, and has taught theatre and movement at colleges, universities, prisons, and jails, and to the general public. For the past six years she has been navigating three geographic homes and life on the road as part of her ongoing writing project, Traveling Home. You can read more of her writing at mappingtheterrain.wordpress.com.