May 29, 2014
/
Comments Off

on Coming soon to a Theatre near you…
Coming soon to a Theatre near you…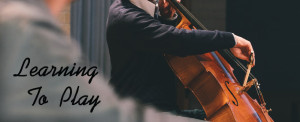 Ted has been touring. Ted has been talking. Ted has been listening.
And now, the time has finally come to officially open the "New show."
"Learning to Play is the 17th show I have co-written or written, and I'm not sure I have ever been associated with a project generating this much interest, enthusiasm and passion. From the blizzard defying 800 who showed up in Goshen, Indiana in January to the small special invitation conference in May, Justin, Patrick and I have heard over and over again, "Thank you, thank you for doing this show—you are taking it to every church in the country, right?"
When the laughter fills the space, when the silences are close to excruciating, when the piano and cello take over that silence and dance together, it does reach toward what one audience called "holy space."
June 6 and 7 are the show dates in Harrisonburg and at those shows we will unveil the new title, website, poster and marketing campaign, to indeed try and take it to every church in North America—come out and see for yourself and another big thanks to supporters and cheerleaders!" – Ted
If you don't want to miss this opportunity (and we know you don't!) –
Check out the Facebook Event Page or Get your tickets here!
Don't live in Harrisonburg? Don't wanna drive (insert number of miles here) to catch the show? Want to host the show in your community? Click here!