October 30, 2018
/
Comments Off

on Dispatches from Durham (not North Carolina) – Days 6-9
Dispatches from Durham (not North Carolina) – Days 6-9
After 9 days alone in my suite, I was joined by the second visiting fellow, Leah Samuelson—art prof from Wheaton College in the Chicago area. Leah is a fellow in conjunction with Wayfarer Trust in Freswick Castle, Scotland.
Leah is proving to be a delightful conversation companion and consequently this Meyers Briggs ENFP and Enneagram 7 doesn't feel quite so out of place. Saturday we even went to the ballet in Newcastle, 'twas delightful.  The ballet was The Three Musketeers, and once again I am astounded what the human body can do.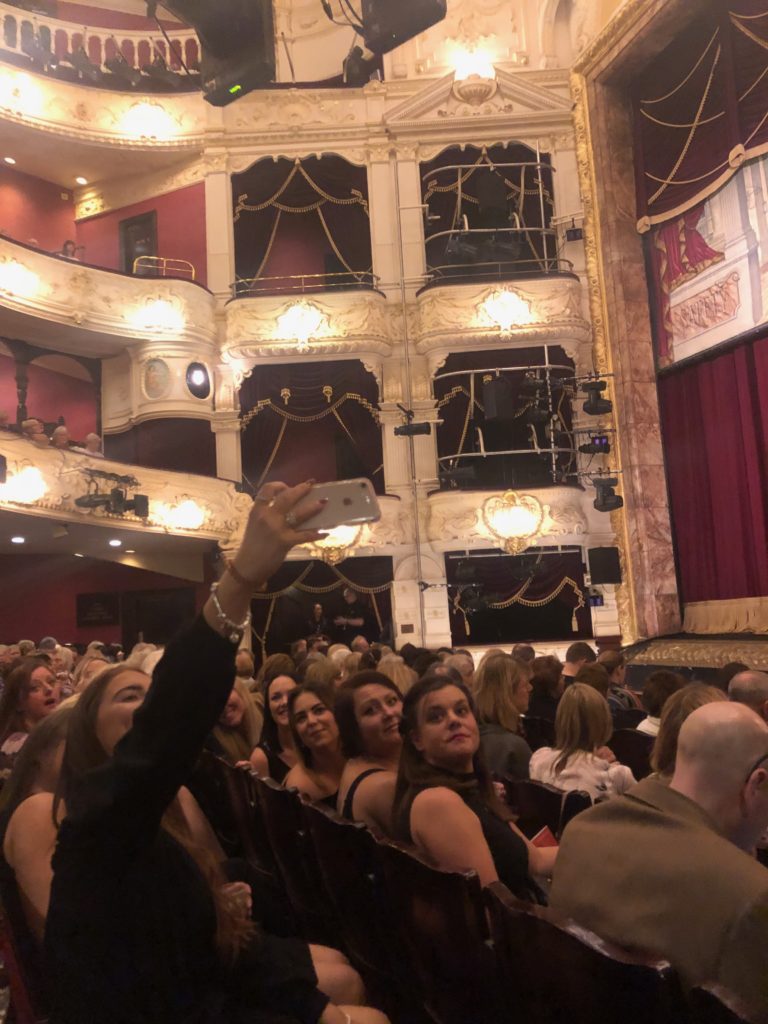 Aside from finally connecting socially, I've been sitting with the obvious question – what the hell am I doing here? I think I have an answer – I'm here to explore possibilities of new projects, think deeply about the direction of the company and my art, and discover if there is a new audience over here for my work. On October 26th, I performed The Big Story on the college grounds at St. Mary the Less Chapel. Makes me wonder who St. Mary the More was, and how St. Mary the Less felt about this… The show was well received overall;  comments ranged from  "brilliant" to "well, that was unconventional."  In the land from which Eddie Izzard and the Saints of Python arose, I'm not shocked that the humor translates. Whether the material fits into a religious or institutional world view, I suppose I'm hoping that fit doesn't fit so neatly.  Next month I perform Laughter is Sacred Space, mental health and conversations around grief and recovery I already know will be welcome.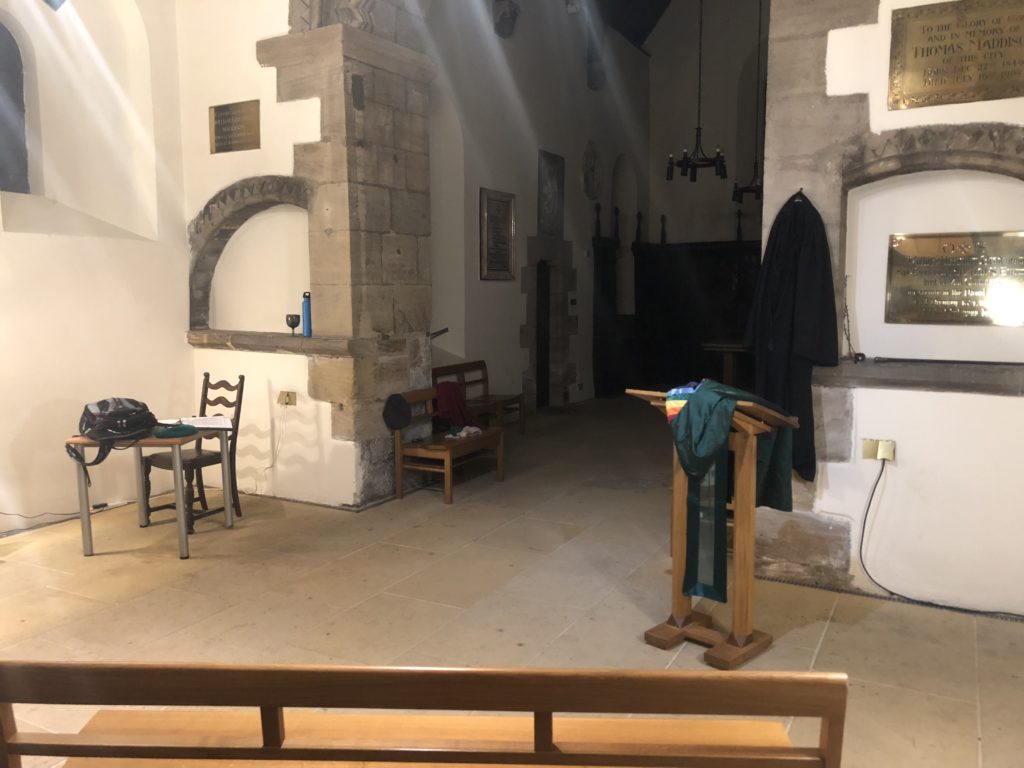 There are also formal dinners, and I was asked several months previously if I owned a tuxedo. 'Of course not', I answered and then thought, well in the props tub for The Jesus Stories is a jacket, and those grey travel pants I bought at Costco might go together…and so I guess I do.  They provide the robes. It was all very Potteresque. I'm starting to find my groove here…