By Ted Swartz
April 7, 2015
Green rooms in churches offer a wide variety of comfort and proximity to the stage: Sometimes there are plenty of comfy couches, quiet with tasteful décor—other times you just know you're in a church. Occasionally these co-opted spaces provide inspiration and significant philosophical thought. Warming up for a Listening for Grace show at Steinman's Mennonite in Baden Ontario, I was struck by this Sunday School poster…I was in the middle of running lines, specifically the preacher relating the passage in Genesis where he notes: "In the beginning of this book the creator saw…that it was good"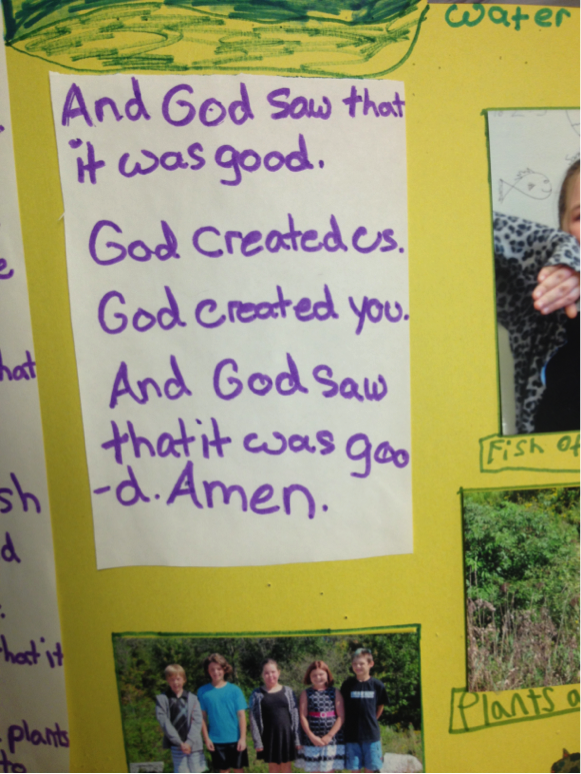 And God saw that it was good.
God created us.
God created you.
And God saw
That is was goo—
Amen.
Yes! Great thoughts young mind…
From one who has often thought of himself as simply goo, ready to be transformed…or in the face of failure….or when I've hurt someone around me—goo is all we are…
BUT there is a D floating on behind…making it good.
Amen my young friend, amen.